Keeping Yourself Safe: Romance Scams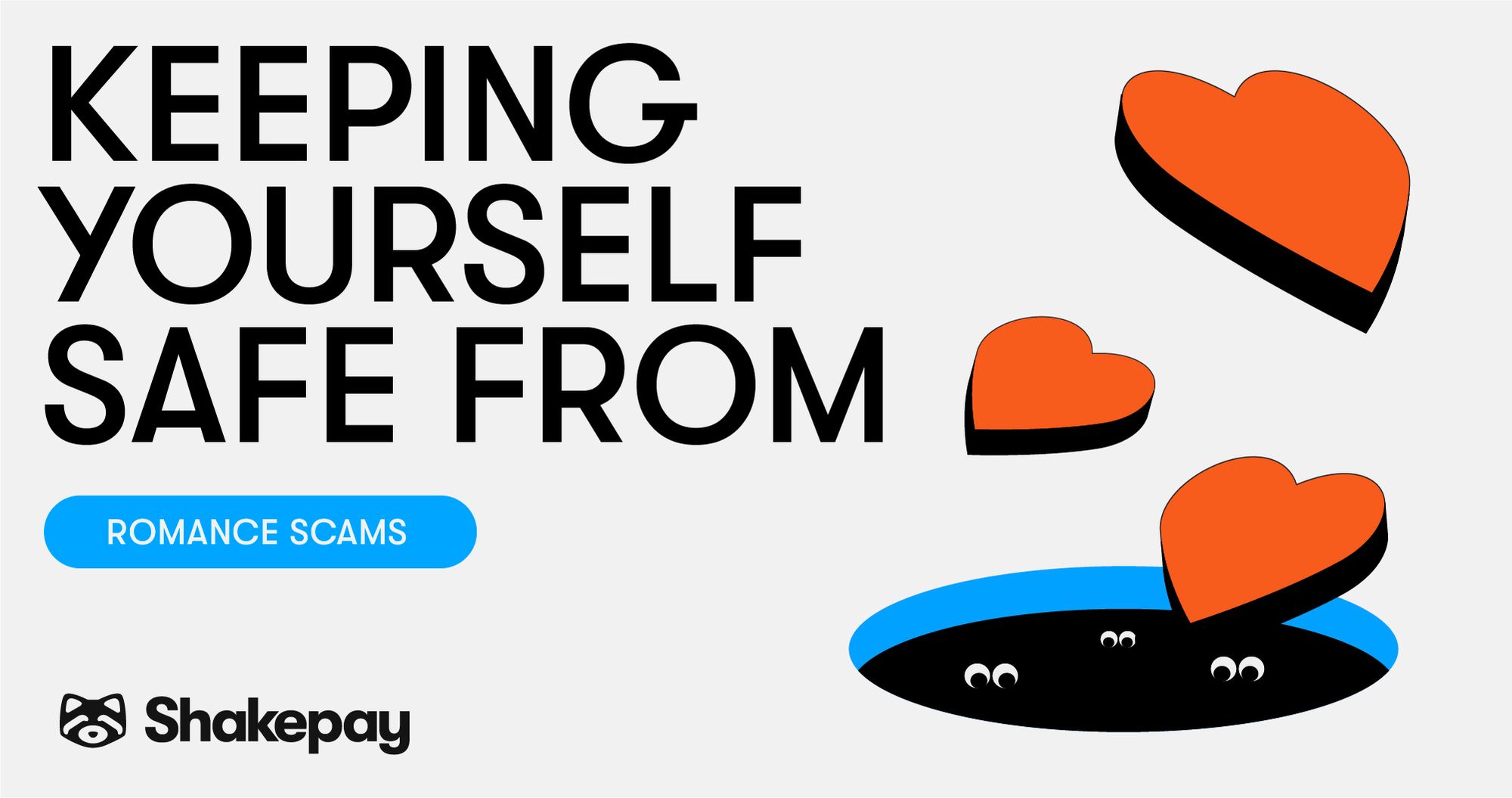 Shakepay has developed this material to make customers aware that scammers are always looking for new ways to part you from your money. The case study below highlights some of the risks of transacting with crypto. We hope that you will be vigilant before sending any crypto out of your Shakepay account. Remember, crypto transactions are different from traditional bank transfers and are irreversible.
These cases studies are intended as educational content. If you are concerned about a potential scam, please contact Shakepay customer support.
Method:
John has recently signed up for several dating apps. John matches with Ash on Tinder. John starts a casual conversation and finds Ash to be interesting and they exchange phone numbers. They migrate to WhatsApp or WeChat (two common platforms used for romance scams).
Ash messages John and they chat for quite some time until they've built some trust. When chatting one day, Ash mentions that she has been investing in cryptocurrency and tells John about the profits she has made lately. John is curious and now tempted to invest in cryptocurrency as well. Ash mentions that she "invests" with a site called "elonpump.ca".
Eerily similar to Jane's case in our case study about Fake Cryptocurrency "Investment" Websites and Exchanges, Ash asks John to open a Shakepay account, send funds from his bank account, buy Bitcoin or Ethereum and send the crypto to elonpump.ca. With Ash guiding him through the process, John feels very comfortable moving his money from his bank account, to his Shakepay account and ultimately to a crypto wallet he is unfamiliar with. John follows through with sending crypto to elonpump.ca. Ash tells John he made the right decision, that his initial investment is now highly profitable and encourages him to invest even more money.
Key Observations:
The core idea of this scam is to know the victim's financial capacity and play the game until all funds are depleted. If John has mentioned in his chats that he has $100k in his savings account, Ash will try her best to get all the funds invested with the scam platform. Once Ash knows that John's funds are depleted, Ash abandons John on all communication platforms and disappears without leaving any trace. Once Ash disappears, John realizes that he has been scammed through an elaborate confidence game widely known as the Pig butchering scam.
A Pig butchering scam is an elaborate confidence game. Anywhere from weeks to months are invested in orchestrating an elaborate scam with the sole objective of completely draining the victim's funds. In these cases, scammers build a strong bond of trust with you to encourage you to willingly send them large amounts of money. Individuals that fall for this type of scam often swear that their investor is amazing, and they have a hard time believing and accepting that they scammed them.
Do:
If someone on a dating platform talks about cryptocurrency investing:
Before investing any money following someone's advice, invite that person to a video chat to discuss more about cryptocurrency. If they are a scammer, chances are they will not go on a video chat with you.
Investigate the website that this person mentioned and use the indicators from our previous case study to determine if the website is a scam.
Remember that crypto transfers are different from traditional money transfers and that once sent, they cannot be reversed.
If you strongly suspect that your potential new date is a scammer, block their account through all communication channels.
Please report the incident to your local law enforcement and to the Canadian Anti-Fraud Centre.
Please report the incident to Shakepay Customer Support team.
Don't:
Send any additional crypto to the scam platform.
Follow investment advice from anyone that is not a registered professional, especially from someone that you have not met in real life.