Keeping Yourself Safe: Fake Cryptocurrency Investment Websites and Exchanges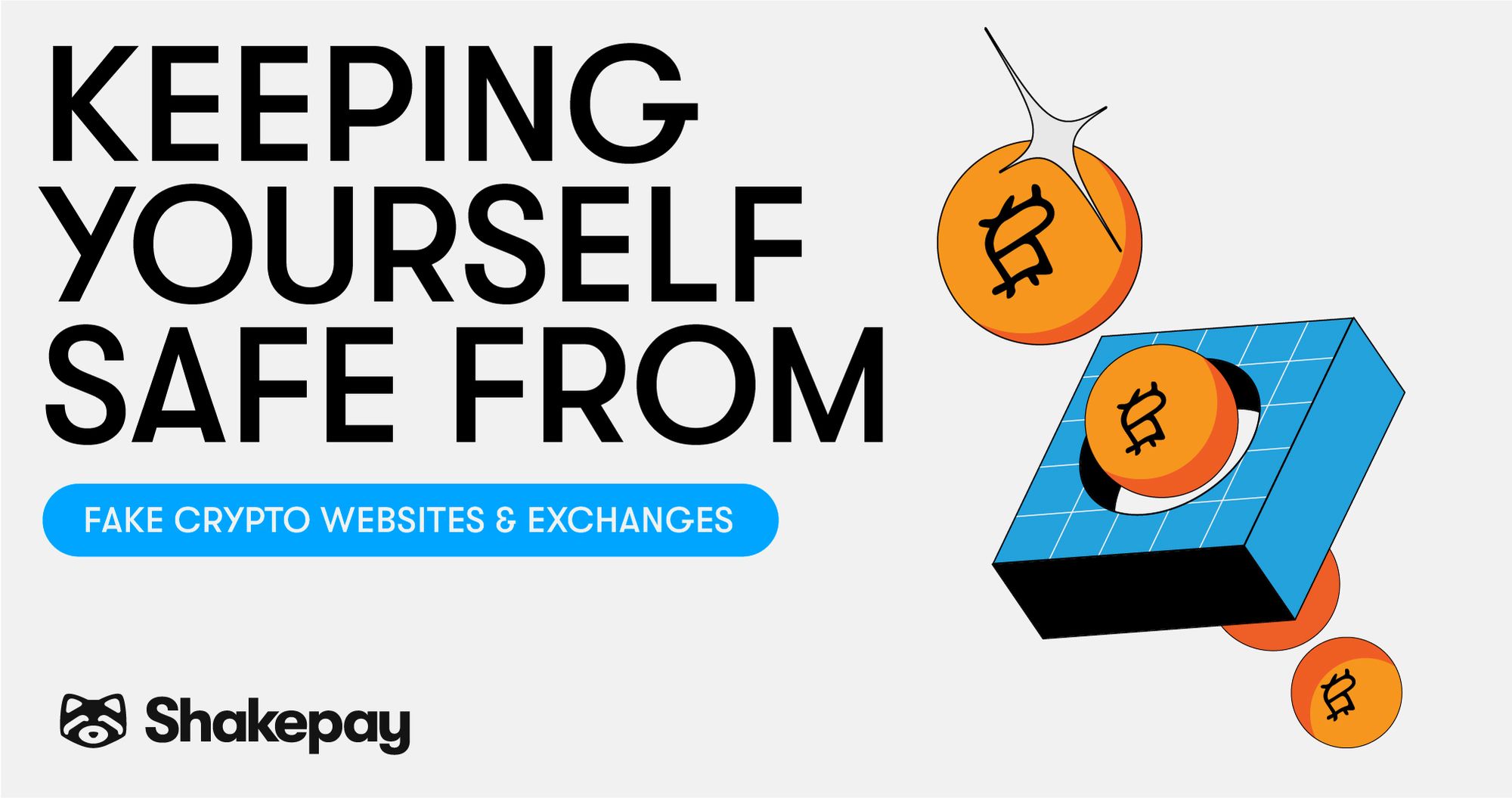 Shakepay has developed this material to make customers aware that scammers are always looking for new ways to part you from your money. The case study below highlights some of the risks of transacting with crypto. We hope that you will be vigilant before sending any crypto out of your Shakepay account. Remember, crypto transactions are different from traditional bank transfers and are irreversible.
These cases studies are intended as educational content. If you are concerned about a potential scam, please contact Shakepay customer support.
Method:
Jane decides to invest in cryptocurrency after watching the rally of bitcoin throughout 2021. Jane is not technically proficient and is very new to the crypto space. She doesn't understand the concept of "Not your keys, not your crypto". She looks up how to invest in cryptocurrency and looks at several ads on Google, YouTube and other social media sites. Jane decides to invest with a website called "elonpump.ca". This website offers Jane a minimum of 10x returns on her initial investment. This is a very attractive opportunity to any newbie in the space.
This website asks Jane to buy Bitcoin/Ethereum from Shakepay and send it to their platform to which Jane agrees. Initially, a rep from elonpump.ca has regular conversations with Jane, showing her "how to trade" and the "profits" she has earned so far. This persuades her to invest more. In only a few days, Jane is very confident in the platform and agrees to invest a larger amount. She continues to fund her Shakepay account with e-Transfers/wire-transfers sent from her bank and after buying Bitcoin/Ethereum, she sends the crypto to elonpump.ca.
After having sent significant amounts to elonpump.ca, Jane tries to access her account and finds out that she does not have access to her account nor her funds. She tries to contact the "Elonpump Customer Support" but receives no reply. Unfortunately, this investment website has scammed Jane.

Here are some indicators that you are dealing with a fake investment platform:
You are promised a return on your investment that is too good to be true, and you are provided with testimonials with photos of people saying that they made unrealistic returns on their investments.
The company is located in a known tax haven or is unregulated.
They ask you to create a Shakepay account and send crypto to their platform.
Their website does not have a support chat feature, and instead asks customers to submit their phone number.
Customer support is offered through WhatsApp and Telegram.
In addition to crypto, their website offers trading with precious metals, forex.
Website address includes the keywords like investment, trade, capitals, global.
Withdrawal of funds mentions AML processes and tax under their FAQ and the company requires payment to withdraw funds.
Some coins that the website mentions are not listed on reputable crypto prices websites, such as CoinGecko and CoinMarketcap.
There is no order book or a 24h volume to be found. Reputable platforms will show volume and market trade data in real-time.
Website has a tiered account structure - Gold, Silver and Bronze for example and a payment has to be made before becoming a "member".
Spelling mistakes, typos and bad formatting on the website.
Trust Withdrawal - Scammers let you withdraw a small amount of funds as long as you are willing to invest them right back in.
Do:
Only send crypto to recipients that you know or to your own personal wallet.
Please do your due diligence and use the above mentioned indicators to determine the legitimacy of the platform you are interacting with.
When you suspect that you are dealing with a scam platform, try to withdraw your funds from the platform without communicating with their "support" team.
Remember that crypto transactions are different from traditional money transfers and that once sent, they cannot be reversed.
Please report the incident to your local law enforcement and to the Canadian Anti-Fraud Centre.
Please report the incident to Shakepay Customer Support team.
Don't:
Do not send any more crypto to the platform even if you are promised access to your existing account balance.
Key Observations:
We have noticed that a lot of our customers who tried to withdraw their funds from fake exchanges were asked for more funds for "taxes" and "Anti-Money Laundering" fees. Customers send more funds to these scam platforms in the hopes of withdrawing their funds, but only end up being scammed further.
With these fake investment websites, we have identified two types of scams notably known as an Exit scam and the Pig butchering scam.
An Exit scam is when the fake exchange shuts down without notice to their users. There are many famous exit scams that have been reported in the news in the past years, like Bitconnect and Beurax. We invite you to read about these situations for concrete examples of how these scams operate.
A Pig butchering scam is a much more elaborate confidence game. Anywhere from weeks to months are invested in orchestrating an elaborate scam with the sole objective of completely draining the victim's funds. In these cases, scammers build a strong bond of trust with you to encourage you to willingly send them large amounts of money. Individuals that fall for this type of scam often swear that their investor is amazing, and they have a hard time believing and accepting that they scammed them.