Keeping Yourself Safe: Brokers and Financial Advisors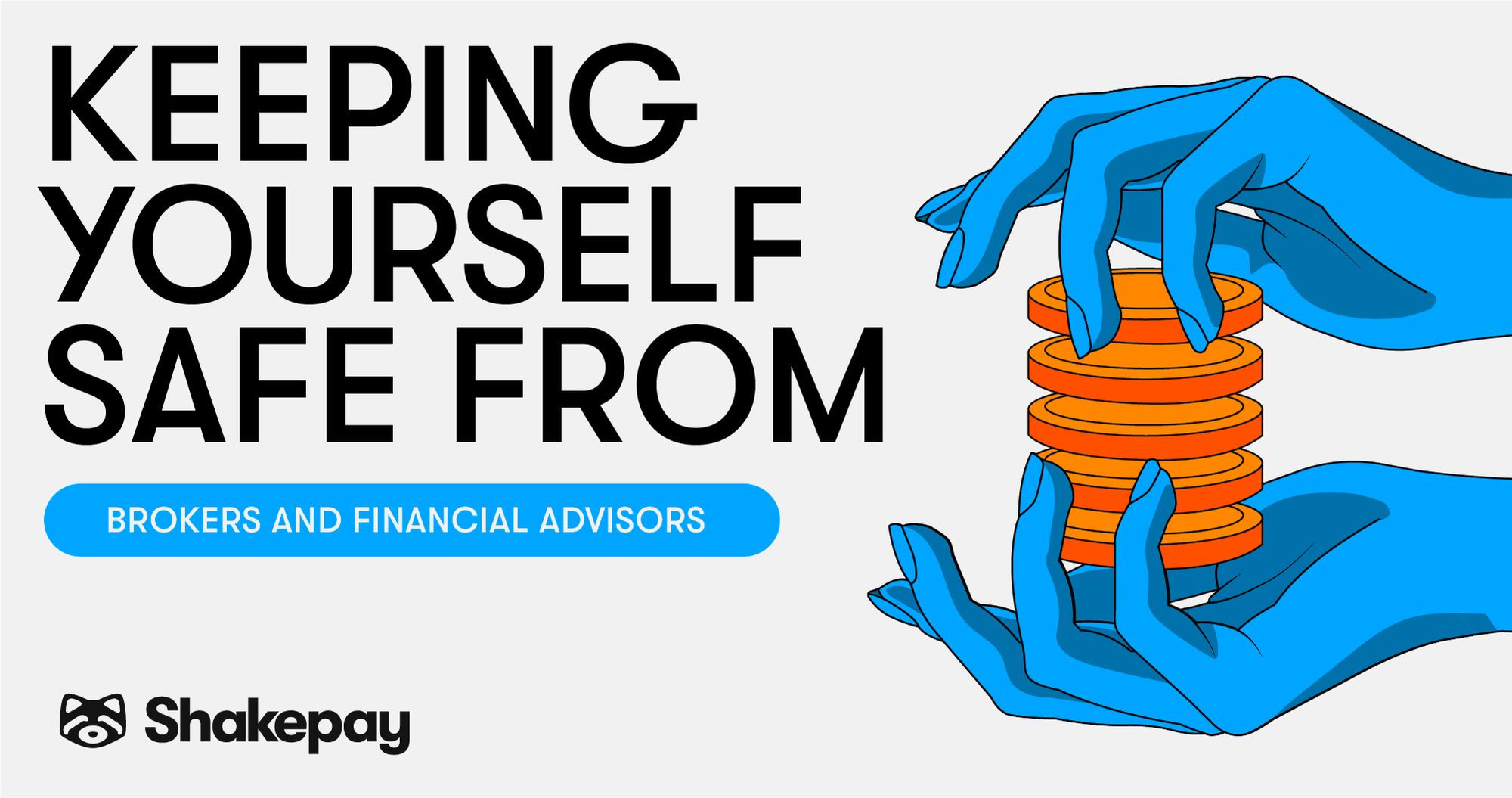 Shakepay has developed this material to make customers aware that scammers are always looking for new ways to part you from your money. The case study below highlights some of the risks of transacting with crypto. We hope that you will be vigilant before sending any crypto out of your Shakepay account. Remember, crypto transactions are different from traditional bank transfers and are irreversible.
These cases studies are intended as educational content. If you are concerned about a potential scam, please contact Shakepay customer support.
Preface
Scams involving brokers are the most common type identified by Shakepay's risk team. Typically, investment scams and broker scams work in tandem. We urge our users to be vigilant when it comes to working with anyone claiming to be a broker or financial advisor. It is important to do your due diligence.
Method:
Karen wants to invest in crypto after hearing in the news that Bitcoin has reached a new all time high price. She has made a post on her Instagram account asking how she can invest. Shortly after her post, Karen is contacted by Adrian on Instagram. Adrian's posts on his profile are about cryptocurrency investing and include several testimonials about how Adrian has made other investors rich through his "investment strategies" with a platform called elonpump.ca. Karen, like any other new person starting out in the crypto space, is not technically proficient and does not understand the one-way nature of crypto transactions. Karen starts chatting with Adrian.
After establishing contact with Karen through Instagram, Adrian asks for her phone number. He phones her to walk her through his investment strategies and the steps she'll need to take to invest. Speaking on the phone further builds trust. Karen is impressed by Adrian's methods and she feels confident  to test out the crypto waters accompanied by him. Adrian suggests Karen install the Shakepay app and use it to purchase crypto.
This scam may flow through two different steps:
Adrian has completely gained over Karen's confidence and asks her to install a remote desktop application, such as AnyDesk, through which he can "help" Karen set up a Shakepay account and do all the "work" for her.
Karen follows Adrian's instructions step by step to create a Shakepay account.
Consequences of Path A:
With a remote desktop application, which can be installed either on a cellphone or on your computer, Adrian has gained complete control over Karen's device. He has her Shakepay credentials, banking information and other personal identifying information. There is a serious threat of losing funds and possibilities of identity theft.
Consequences of Path B:
This follows a very similar flow to Jane's case in our case study about Fake Cryptocurrency "Investment" Websites and Exchanges.
Whether Adrian has complete control or Karen is the one who completes the transactions, the end result is similar.  Funds are deposited from Karen's bank account to Shakepay. Karen's account is then used to buy crypto, which is sent to an external wallet belonging to elonpump.ca. Once funds are deposited in elonpump.ca, it is only a matter of time before the exit scam or pig butchering scam takes place.
An Exit scam is when the fake exchange shuts down without notice to their users. There are many famous exit scams that have been reported in the news in the past years, like Bitconnect and Beurax. We invite you to read about these situations for concrete examples of how these scams operate.

A Pig butchering scam is a much more elaborate confidence game. Anywhere from weeks to months are invested in orchestrating an elaborate scam with the sole objective of completely draining the victim's funds. In these cases, scammers build a strong bond of trust with you to encourage you to willingly send them large amounts of money. Individuals that fall for this type of scam often swear that their investor is amazing, and they have a hard time believing and accepting that they scammed them.
Do:
Do your own independent research on any investment strategy.
Remember that crypto transfers are different from traditional money transfers and that once sent, they cannot be reversed.
Please examine the profile of the broker very carefully before making any decision.
Ask the broker about the platform that he is using and do due diligence on the platform using indicators mentioned in our previous case study.
If you find anything suspicious about the broker or his actions, block all channels of communication.
Please report the incident to your local law enforcement and to the Canadian Anti-Fraud Centre.
Please report the incident to Shakepay Customer Support team.
Don't:
Please do not install any remote desktop software (such as AnyDesk)  at any cost and be very skeptical of the person who asks you to install it.
Do not give out your phone number to people whom you just met online.
Key Observations:
Both screen sharing apps and phone calls are frequently used to build trust with the victim. This also allows the "broker" to take advantage of people with minimal to no crypto knowledge. We often see seniors fall victim to scams involving brokers.