The Shakepay Card is here for the holidays! 🎁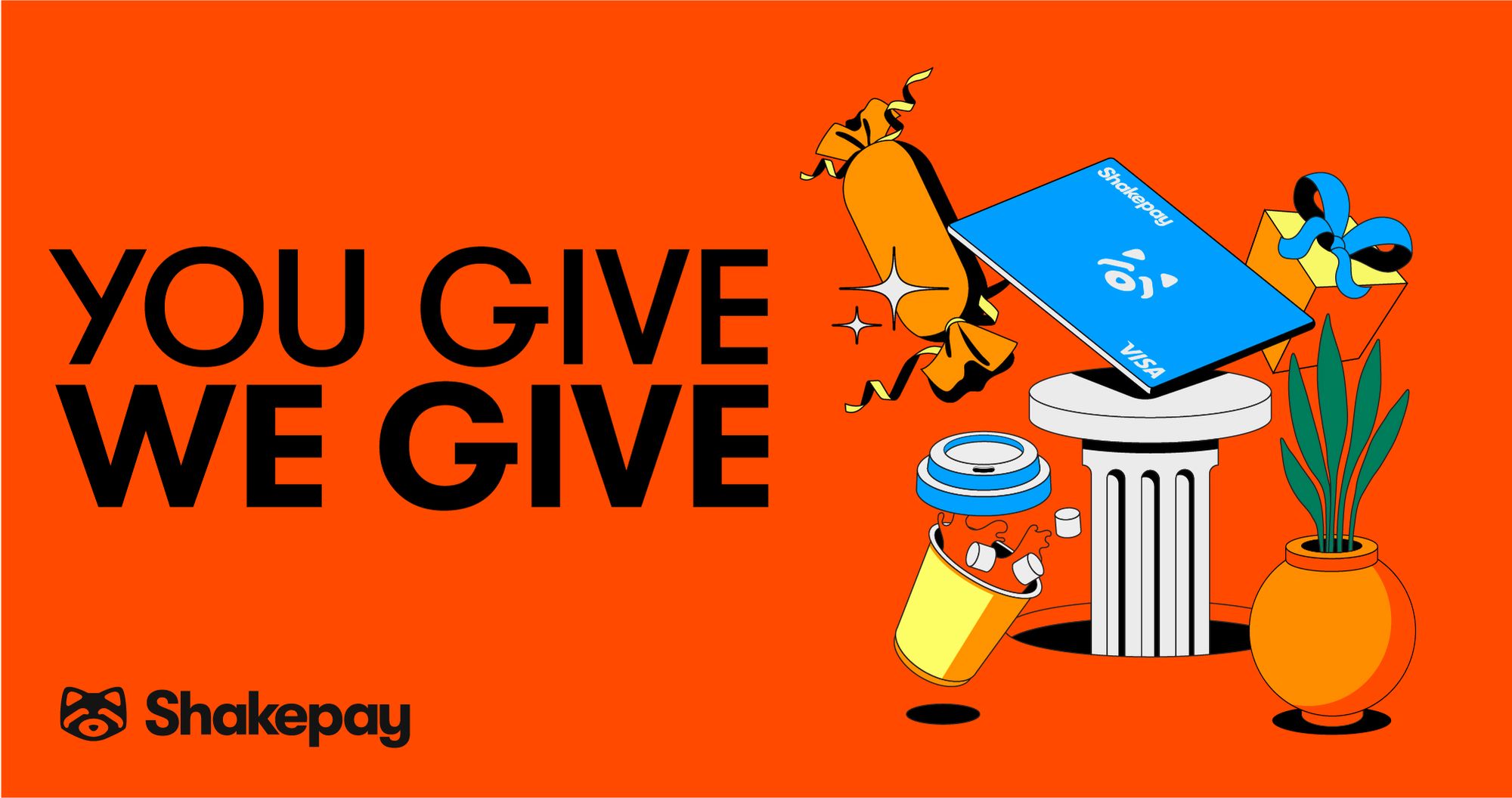 The holidays are a time for giving and we're excited to announce that as of December 8th, we're giving everyone on the waitlist access to the Shakepay Card ☃️.
But that's not all - during our holiday promotion we've got tons of gifts to go around & we're giving you the opportunity to give back as well. This December, 'You give, we give'.
You Give 🎁: Earn up to 4% in bitcoin cashback rewards!
In the month of December, you'll earn 2% in bitcoin cashback rewards directly to the bitcoin balance in your Shakepay account for up to $5000 of spending. To spread the joy, you can also give 2 friends who are not on the waitlist access to the Shakepay Card.
You'll get a 1% bitcoin cashback boost for each friend who activates their card.
We Give 🎁: Shakepay is taking donations to the moooooon 🚀🌕
Each time you use your Shakepay Card to make a purchase, you'll be supporting Children's Aid Foundation of Canada in their mission to improve the lives of children, youth and families involved in the child welfare system in Canada. We'll donate $0.10 for every card transaction up to $100,000.00 from December 8th until January 3rd, 2022.
Check out our FAQs on the holiday promotion for more details. Keep track of our community's progress on our website and on Twitter.
If you're on the waitlist, you'll receive an email on December 8th with more information on how to set up the card. If you already have the card, you're ready to take part in the holiday promotion on December 8th!
Happy Holidays! ❄️