Shakepay has just passed $500,000,000 in transaction volume on our platform. That's a lot of zeros!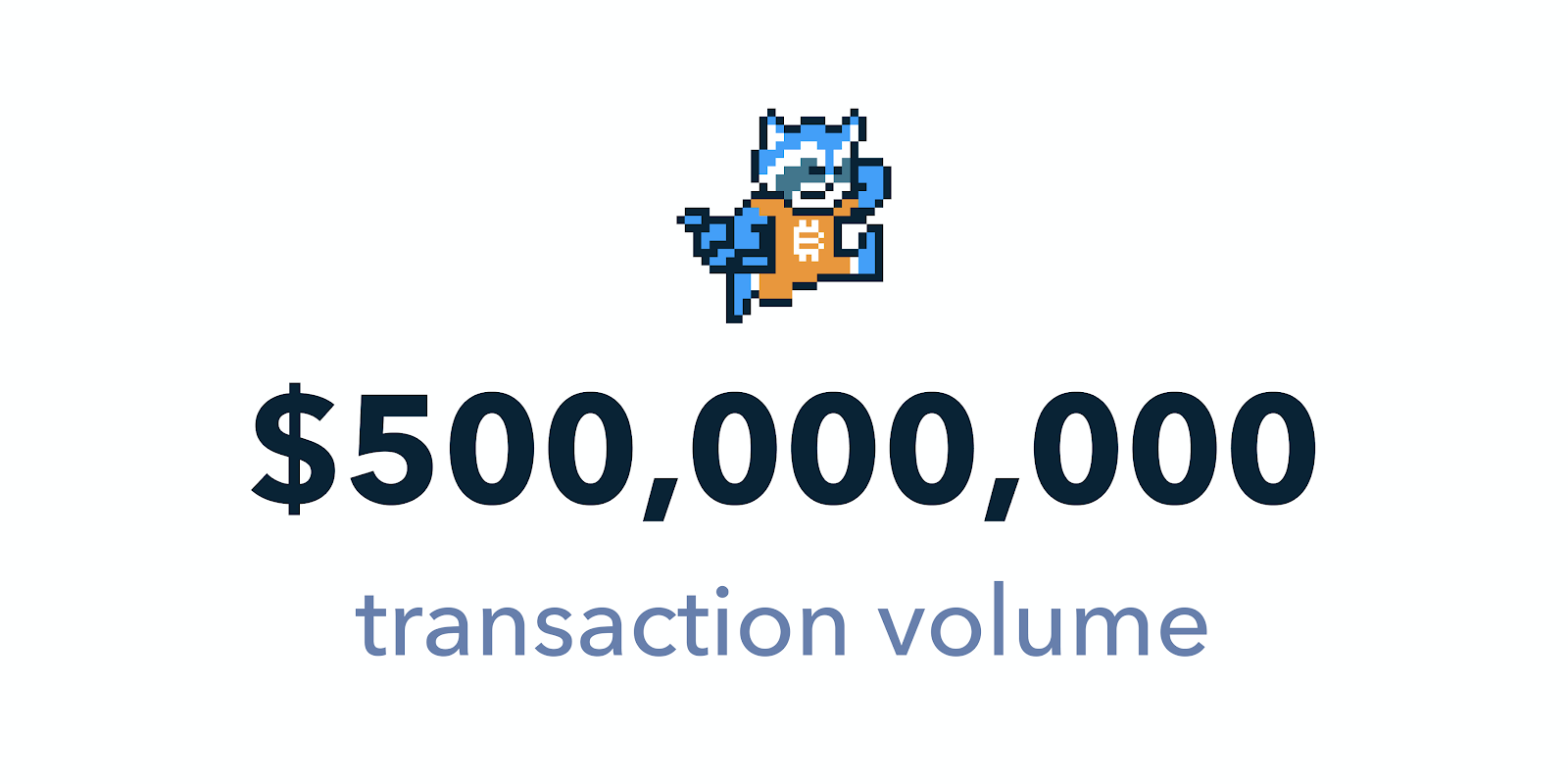 This isn't just huge news for us. It's huge news for you, for Canada, and for Bitcoin.
In the last two years, you've all collectively purchased and sold over $500,000,000 worth of bitcoin and ethereum. This is a very big deal.
Canadians are waking up to Bitcoin
Growth of this magnitude is a testament to your increasing trust in Bitcoin as a savings technology that can't be tampered with or inflated at will. We agree, building wealth with money that you control is pretty badass!
We're making Bitcoin accessible to just about anyone
You can buy a fraction of a Bitcoin. Few understand this, but shakers do. With a median purchase of about $150, you have shown that Canadians want open access to building wealth, in whatever amount works for them. No amount of sats is too small to stack.
You're getting closer to financial freedom
You're diving in head first and beginning a journey that will ultimately lead to becoming financially self-sovereign. You're doing this for you, and you're doing this for your loved ones. Sat by sat, shakers like you are inching ever closer to financial freedom.
Thank you for your trust. We're proud to be part of your journey to financial freedom.
To a billion and beyond 🚀
---
Join us in creating open access to building wealth
At Shakepay, we're making it easy for everyone to access and use bitcoin to achieve economic freedom.
If you'd like to help us build for this future, join us: