SHAKE IT FORWARD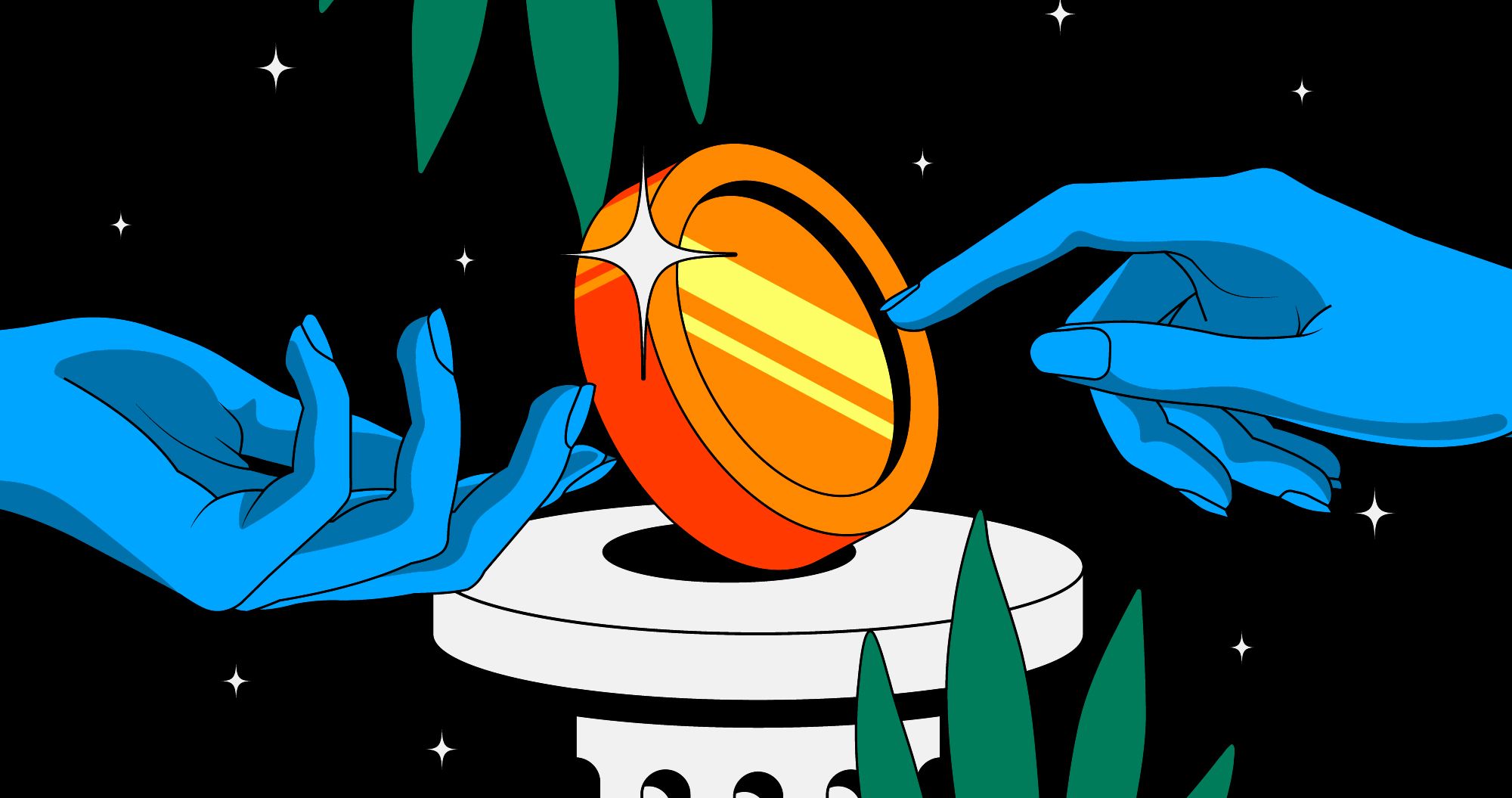 Close your eyes and imagine this. Well, don't close your eyes because you'll need them open to be able to read. Anyway, imagine this…
You're heading for your favourite café, that little indy one that's more out of the way. It's crisply cold outside, but you feel warmed as you approach and see the café's steamy windows. Someone holds the door for you on their way out. You thank them, "merci" you say (in this fantasy, we're in Quebec. Roll with it). Your timing couldn't be better, it's busy but there's no line. You must have just missed the rush. You order your usual and, naturally, tap to pay with Shakepay. The phone buzzes, confirming wireless contact and payment—but then another buzz? It's a push notification. What's this? It says that another shaker has randomly covered your purchase. Your coffee's been paid for and it's never tasted better.
Now it's up to you: do you Shake it Forward to make another shaker's day?
Pay it forward with Shake it Forward
Shake it Forward is our way of facilitating kindness amongst shakers. It lets you pay forward good deeds of others to someone else. And, it doesn't stop at buying a coffee for a random shaker. Shaking forward $5 is plenty enough to make someone smile, but there's no limit. If someone shakes it forward to you, you can keep the chain going by shaking it forward to someone else and passing along the same amount, or more, or less. It's your money and your choice. Though we do hope to see some long #shakeitforward chains, ngl.
How to Shake it Forward
Start a new chain
Select any previous purchase in the app
You'll see a new button "Shake it Forward," tap it
The default amount matches the purchase amount
Edit the amount, if you wish (min. $1.00)
Tap "continue" and then confirm the amount
It will go to the next shaker who spends that amount
Continue a chain
Follow the steps above, making sure to start with the purchase that someone covered for you with Shake it Forward
Say thanks!
After someone shakes it forward to you, you'll see a button to send them a thank you note. Be nice! They were nice to you.
Some details
The minimum amount is $1.00. The next shaker who spends the amount you set will get it, so it might be a day or two before you get that thank you note. We've employed a +/- of $0.50 or 10% (whichever is larger) on the amounts to make matching easier. When someone shakes it forward to you, you'll see their @shaketag so you know who to thank—that also means your @shaketag will be shared with whoever you Shake it Forward to.
Reasons to Shake it Forward
Bitcoin went up
A dog winked at you
You found a $5 bill on the ground
You're part of an awesome, supportive community
You went to that hip donut place that's always sold out of fritters, and omg you got the last one
Like we said, we're facilitating kindness amongst shakers. Yes, we made Shake it Forward because we appreciate our amazing community (the same reason we make anything), but more because we know you're going to use it.
So, have fun making each other's day.
And don't forget to shake! … it forward. 😉