Recurring buys have arrived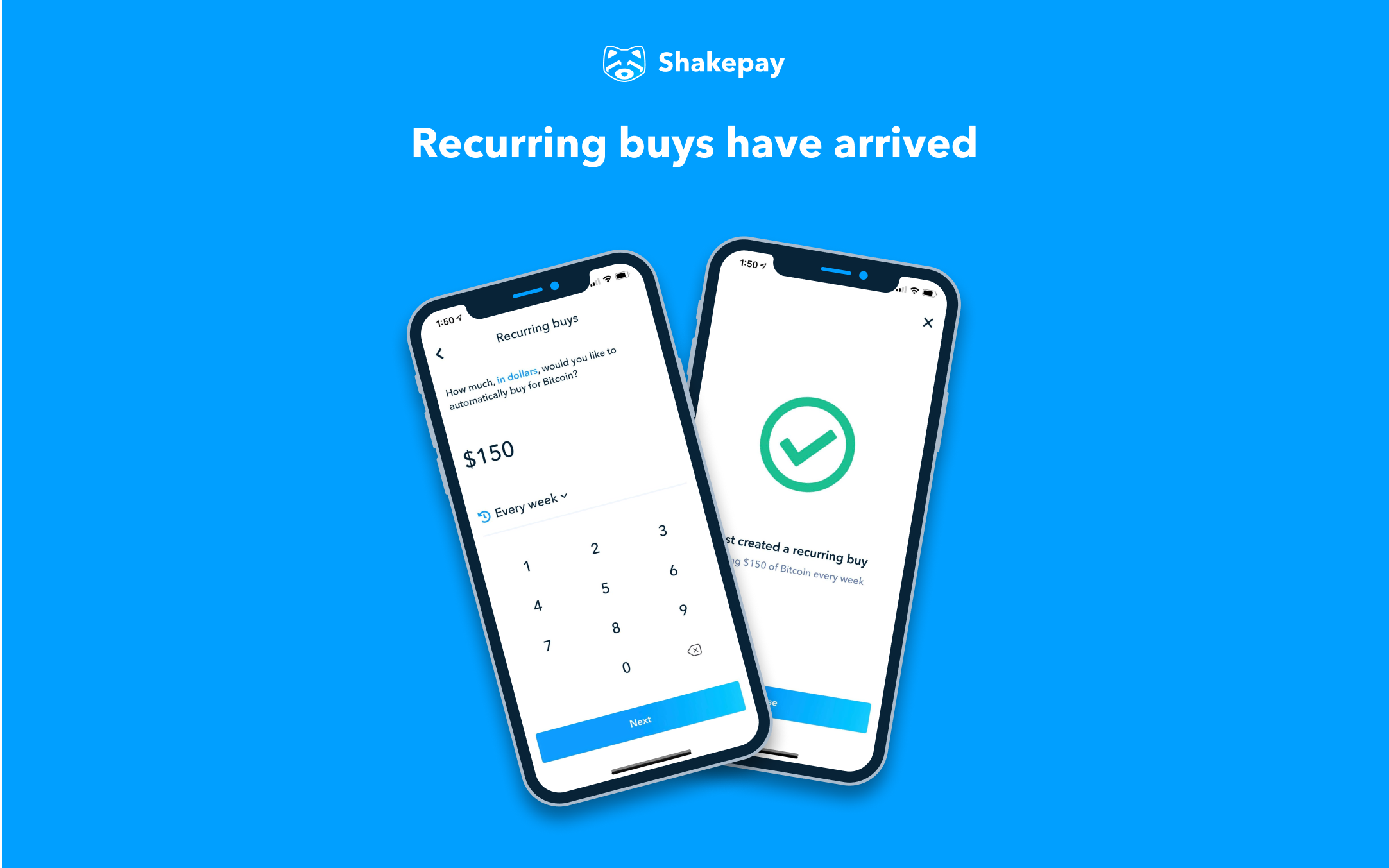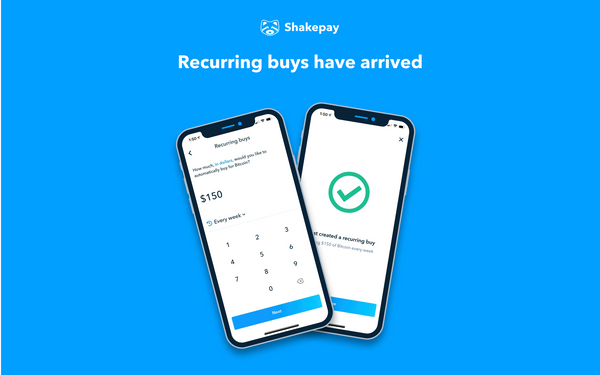 Today we're rolling out recurring buys for everyone.
Recurring buys allow you to "set it and forget it" by setting a schedule (every day, week, month) and an amount and voila, Bitcoin will be purchased for you automatically!
No need to worry about timing your purchases, use that excess mental energy for something more productive, like #ShakingSats.
Questions? Check out the FAQ.
Ready to create your first recurring buy? Tap buy/sell on the app and a new option will allow you to set your first one!
A few other things
With high gas prices, we've increased the minimum cashout for Ethereum to 0.1 ETH.
We've transacted over $1,000,000,000 in volume on the platform! Can't believe we've hit the big B! What can we say? Canadians are excited about Bitcoin!
We're hiring
Help bring Bitcoin to all Canadians. We hire almost exclusively from our customer base so the next shaker could be you!
Positions open: