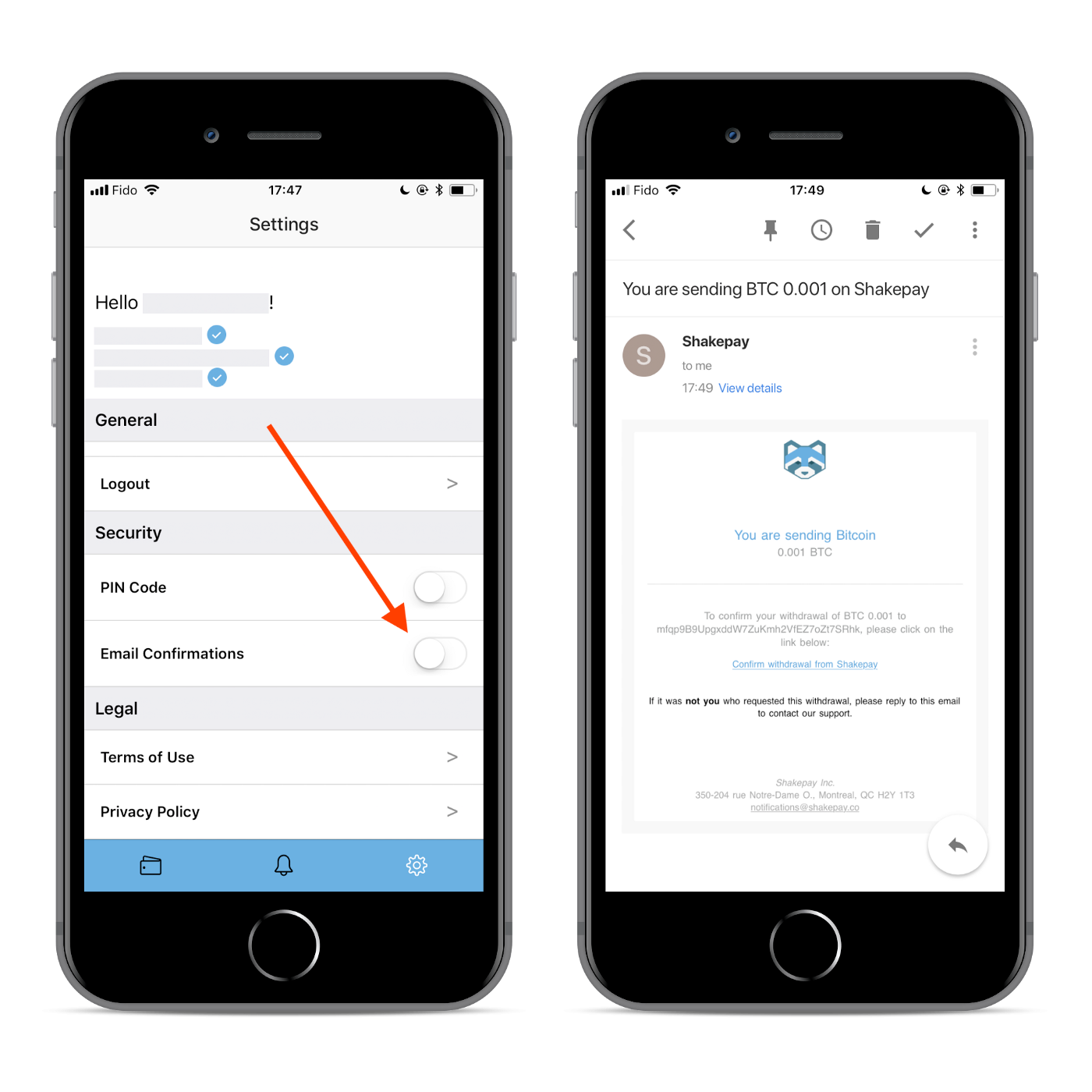 You're now able to set additional security for outgoing crypto transactions. Whenever you send your crypto to an external wallet, we'll require you to click on a link sent to your email.
Email confirmations are not set on by default. You may enable them in Settings > Security and we recommend you to do so right away.
If you'd like to see a new feature on Shakepay, make sure to reach out. help@shakepay.co or feedback.shakepay.co.
Links for download (v1.2.485)
Google Play Store
Apple App Store
https://shakepay.co
---
About Shakepay
Shakepay is making it super easy for Canadians to buy bitcoin and send/request money from their friends. We're a tight-knit team of fierce warriors taking on the old, decaying banking infrastructure head-on. We're hiring in Montreal and Toronto, join us!