Referral rewards are now $30! 🎉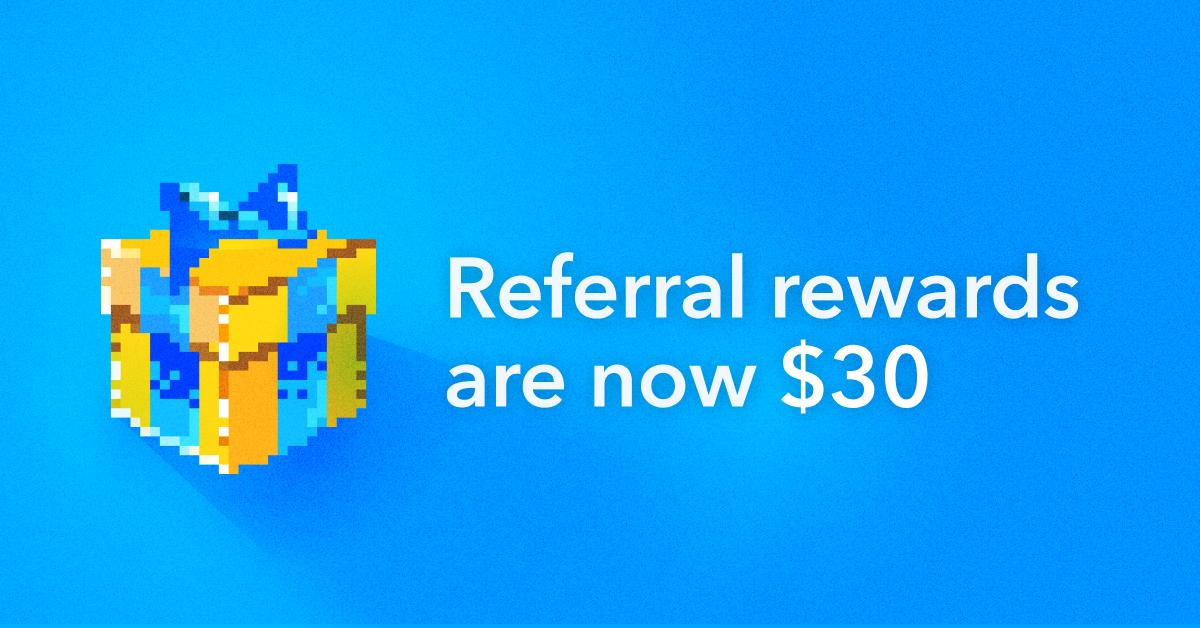 We're excited to announce that we're increasing our referral reward! 🎉
As of today, whenever you refer someone to Shakepay and they buy $100 or more of crypto, you'll both receive $30.
Your referral must have signed up today, November 3rd, or later to be eligible for the new $30 reward. If they signed up before today, each of you will be rewarded with $10.
How to get started:
Head into the Shakepay app and then tap Settings > Refer a Friend. You'll find your referral link waiting for you there.
For more details, our Rewards terms are available here.
If you were looking for an opportunity to chat about the power of crypto with your co-workers, friends, or family, this is it!
Afraid you'll miss an announcement from us? Want a chance to get some free Shakepay merch? Love a well-crafted meme? Follow us on Twitter.